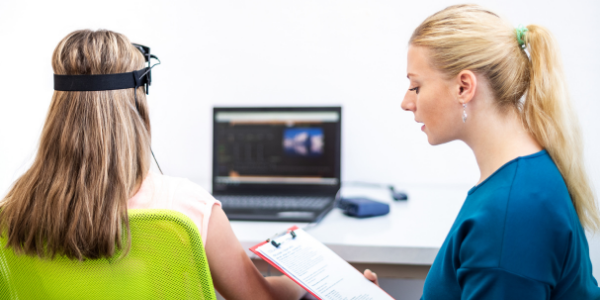 BIORESONANCE SCAN with Consultation and Health Plan (1.5 Hour)
Summer Promotion: AED1250 AED999 (Promo Code: SUMMER23)
What does it include?
Face-to-face consultation and a walk-through of the process of bioresonance therapy and your results.
Completely safe and radiation-free scan via our bioresonance machine
▪ Scans your whole body from head to toe
▪ Checks organ functionality
▪ Discover your current health status
▪ Early detection and focus on the root cause of the disease
Personal health plan will be tailor-made according to your scan and health goals.
Why can it benefit you?
Going for a bioresonance scan can give you valuable insight into what's happening within your own body. Armed with that knowledge, you can move forward in your quest for health and happiness with a proper blueprint for your own body!
Our specialities include: PCOS, weight-loss, detoxification, gut health, brain health, cardiovascular health, autoimmunity, hormonal health, and fasting.
The results from your bioresonance scan, paired with the degree of your biological variation and your symptoms are all scientifically combined to create your personalized health plan. Together we will strategize to ensure your plan is personally manageable to reach your health goals. The aim is optimal health; albeit not always easy – it is possible!
You will receive all the support you need through the process and acquire the knowledge you need about your body and it's functions. Your understanding and knowledge will grow with your journey.
Are you ready to take back your health?
Diagnostics report for the following:
Absorption Status
Pathogenic Infections
Deficiencies
Parasites
Acidity Levels
Biological Age
47 Organs Health Status
Psychosomatics
Inflammation
Food Sensitivities
After booking, one of our approved Bioresonance experts will contact you to finalise a suitable time and send you the location details.
Book Bioresonance Scan with Consultation and Health Plan
Simply fill out the form below to book your bioresonance scan with consultation and health plan.
[site_reviews_summary assigned_posts="post_id"] [site_reviews_form assigned_posts="post_id"]
[site_reviews assigned_posts="post_id"]