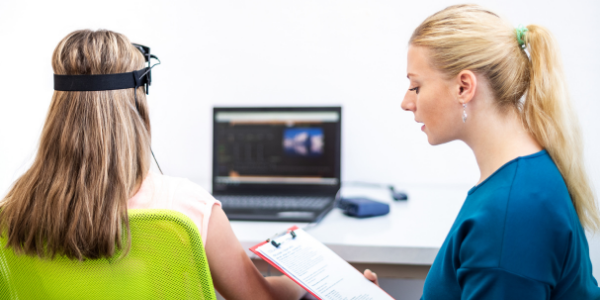 BIORESONANCE SCAN with Consultation and Health Plan (1.5 Hour) – AED 1250
What does it include?
Face-to-face consultation and a walk-through of the process of bio-resonance therapy and your results.
Completely safe and radiation-free scan via our bio-resonance machine
▪ Scans your whole body from head to toe
▪ Checks organ functionality
▪ Discover your current health status
▪ Early detection and focus on the root cause of the disease
Personal health plan will be tailor-made according to your scan and health goals.
Why can it benefit you?
Going for a bio-resonance scan can give you valuable insight into what's happening within your own body. Armed with that knowledge, you can move forward in your quest for health and happiness with a proper blueprint for your own body!
Our specialities include: PCOS, weight-loss, detoxification, gut health, brain health, cardiovascular health, autoimmunity, hormonal health, and fasting.
The results from your bio-resonance scan, paired with the degree of your biological variation and your symptoms are all scientifically combined to create your personalized health plan. Together we will strategize to ensure your plan is personally manageable to reach your health goals. The aim is optimal health; albeit not always easy – it is possible!
You will receive all the support you need through the process and acquire the knowledge you need about your body and it's functions. Your understanding and knowledge will grow with your journey.
Are you ready to take back your health?
Diagnostics report for the following:
Absorption Status
Pathogenic Infections
Deficiencies
Parasites
Acidity Levels
Biological Age
47 Organs Health Status
Psychosomatics
Inflammation
Food Sensitivities
After booking, one of our approved Bioresonance experts will contact you to finalise a suitable time and send you the location details.
Book Bioresonance Scan with Consultation and Health Plan
Simply fill out the form below to book your bioresonance scan with consultation and health plan.
5 out of 5 stars (based on 4 reviews)
Insightful understanding of your body and overall health
I found the bio-resonance scan with Adele to be something of a personal wake up call – there is no denying the reality of what your body reflects back at you! Adele's approach is also very unique in that she not only takes time to educate and explain, but also to ensure that her recommendations are feasible and that you are able to commit to them – and all of this is done in a very empathic and supportive way!
For anyone wanting to take charge of their health and make healthy lifestyle changes, I would highly recommend this!
Super Interesting & Highly Affective Analysis
Gosh the outcome of my scan was super interesting. I was shown health concerns that I never even knew about. Most blood tests can't detect these vital results. I now know exactly how to improve my health and what areas to concentrate on with the help of a detailed report, nutrients and simple changes. I look forward to my follow up scan in a few months from now.
Here's to a healthy 2022.
Thank you
Best Test ever!
I did the biohacking test with Adele Repas at medcells. Really recommend the test and also Adele she is very helpful and listens to your concerns.
Informative Insights and Clear Actions to enhancing Wellbeing and Performance
The Bioresonance diagnostic was quick and insightful, providing a comprehensive report into focused areas to enhance my effectiveness at work and performance in sport. Adele's interpretative expertise was very informative, with clear and empathic guidance to next steps and priority actions. Thank you!