What is Cord Tissue?
Umbilical cord tissue is the piece of umbilical cord that is collected after the cord blood. It is a rich source of mesenchymal stem cells (MSCs) which are crucial for tissue repair or replacement. The cord tissue also contains other cells not found in the cord blood including:
Human Umbilical Vein Endothelial Cells (HUVECs) – These cells are easy to culture and are commonly used in research for vascular biology – including inflammation, blood clotting and angiogenesis (the formation of new blood vessels).
Epithelial Cord Lining Stem Cells (CLSCs) – CLSCs have proved effective in treating difficult-to-heal human wounds, such as diabetic ulcers, corneal defects, and have also demonstrated successful regeneration of the liver and heart in animal studies.
Human Umbilical Cord Perivascular Cells (HUCPVCs) – The perivascular cells found in the umbilical cord are being investigated for bone formation and dermal tissue engineering.
What is Cord Tissue Banking?
Cord tissue banking is the process of collecting the piece of a newborn baby's umbilical cord, after it has been cut away and preserving it for 20 years or more.
Once the cord blood has been collected, your doctor or midwife will then proceed on collecting the piece of umbilical cord using the materials provided in the Cells4Life collection kit. We'll handle the shipping, processing and storage of the cord tissue sample collected. If needed for transplant, we will ship your cord tissue sample to the treatment facility, free of charge for approved treatment or therapy.
Cells4Life provides parents the unique option the cord tissue stem cells in multiple subdivisions which means that a small portion of the sample can be released as needed and the remaining sample is kept in storage until required for future use.
Storing the cord tissue, together with the cord blood ensures that your child has the maximum range and highest number of umbilical cord stem cells as possible available to them.
Contact us today if you have any more questions about cord tissue banking and what the best option is for you and your family!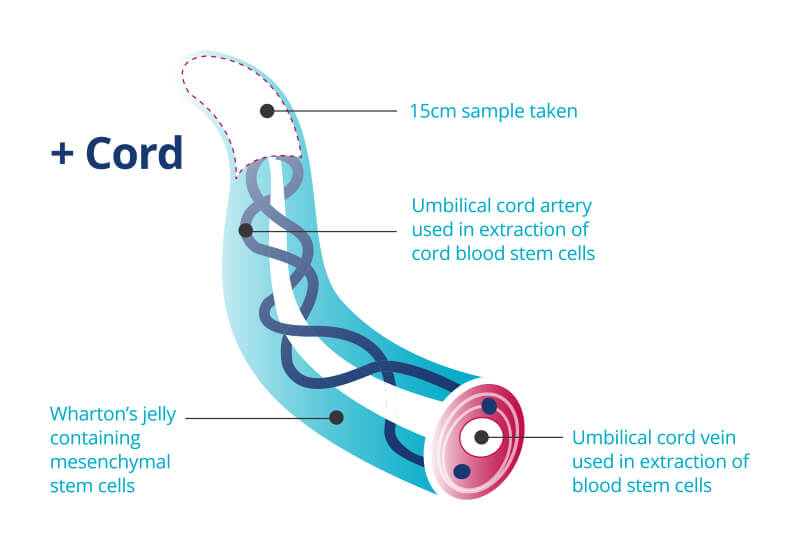 Because of their multipotent/pluripotent cell type, umbilical cord stem cells can be used to create a number of other cell types including bone, tissue, cartilage, skin and ligaments. These stem cells are very adaptable and will be the key for regenerative medical procedures.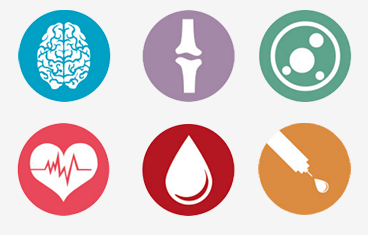 MSCs are currently being investigated for treating:
Inflammatory & Autoimmune conditions
Neurological conditions
Heart & Vascular disease
Respiratory disease
Skeletal conditions
Cancers
Arthritis
Diabetes