Official Distributor of Cells4Life Cord Blood Bank
Cells4Life is one of the first private cord blood bank to collect Cord Blood Stem Cells sample in the UK. Based in Sussex, the company has a dedicated facility providing secure and confidential umbilical cord blood stem cell storage. The company was founded and is managed by Dr. Jeff Drew.
Cells4Life was formed as a company in 2002. The directors of the company were aware of the potential benefits of umbilical cord blood stem cells but were unable, at the time of their children's own births, to find a cord blood bank that offered UK-based storage or a company that provided the level of service and support required for this specialised medical service.
The company's philosophy from the outset has been that of information provision and providing an ethical approach to cord blood storage, together with the highest standards of laboratory practice.
Cells4Life also has a comprehensive insurance policy to cover any incidents and to ensure peace of mind for the parents.
Take a look inside the UK's leading stem cell bank
Everything about the Cells4Life service has been designed with one purpose in mind – to provide your child with the best possible treatment opportunities.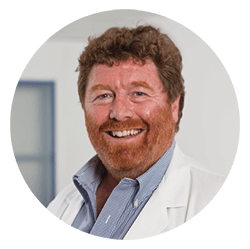 Dr Jeffrey Drew,
Science Director
Jeff is the co-founder of Cells4Life and the developer of the company's proprietary technology. He holds a degree in Microbiology and Virology from Manchester University, and a PhD in Molecular Virology from Reading University Institute of Animal Health at Pirbright, UK. Jeff has 18 years of experience in microbiological, cancer, gene therapy and genetic research.
He has developed Cells4Life's TotiCyte Technology – a ground-breaking new cord blood separation technology approved by the Human Tissue Authority (HTA) that removes 99% of the red cells in cord blood, patented and is exclusive to Cells4Life.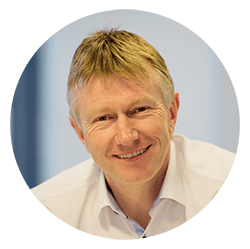 Wayne Channon,
Cells4Life UK Chairman
Wayne is a successful entrepreneur with experience managing high-growth companies from start-up to exit. He has run companies in both Europe and the US. Amongst these, he founded ilion group plc which grew to be Europe's second largest networking distributions group with revenues of €500 million, operating in nine countries.
Wayne is also the chairman of Stabilitech Biopharma Ltd. that has signed a deal on March 2020 with China's National Academy of Science for £10 million, to ramp up work to find an oral vaccine for the coronavirus (COVID-19).
Darryn Keast,
Med Cells Manager
20+ years in Healthcare in the Middle East
10 years as a business owner in healthcare in UAE /GCC
10 years at Johnson & Johnson
KSA Sales Director: Ethicon Endosurgery
Med Cells, the Official Distributor of Cells4Life Cord Blood Bank in the Middle East
Med Cells International FZ LLC is the official distributor of Cells4Life cord blood bank in the Middle East which aims to add value and support to medical industry and any families dealing within the medical system.
Med Cells is licensed out of the Dubai Healthcare City and our stem cell storage lab is recently licensed by Dubai Health Authority (DHA).
Over 150,000 samples are stored in the UK laboratories and are collected from over 50 countries including UAE, Bahrain, Kuwait, Lebanon, KSA, Egypt, Jordan, Qatar, United States, Tunisia, Spain, UK, France, Germany, Denmark, Netherlands, Austria, Finland, Ireland, Greece, Wales, Switzerland, Malta, Belgium, Andorra, Luxembourg, Italy, Scotland, Portugal , San Marino, and many more countries.
As the official distributor of Cells4Life UK Cord Blood Bank in the Middle East, MedCells offers the most comprehensive stem cell banking services in the UAE and other Middle East regions:
Cord Blood Banking – Volume reduced, Whole cord blood, and CellsPlus
Cord Tissue Banking
Placental Cells Banking
Amnion Banking
CellsPlus, our premium cord blood banking service is powered by TotiCyte – a ground-breaking blood separation technology patented by and is exclusive to Cells4Life. With TotiCyte, we can process even smaller cord blood samples, so it is perfect for expecting parents who prefer to delay cord clamping at birth. TotiCyte can get up to 3x as many stem cells at the point of treatment than any other similar method.
Your baby's stem cells are in very good hands with us as we monitor our samples 24/7 with everything being checked regularly. Temperature and environment are monitored extremely carefully to ensure your stem cells are safe and sound.
You can trust us as we are a highly credited as a company we are AABB Accredited, we are HTA licensed (Human tissue authority), FCA regulated and authorised (Financial Conduct Authority), we meet the UK NEQAS standard for serology, we are a member of the British Standards Institution, Cord Blood Association member, meet the requirements for NetCord-FACT and won the Parent and Baby award in 2018 for Best Cord Blood UK.
When it comes to price, we offer a wide range of packages and payment plans. We offer various discounts such as Early Sign Up, Group Sign up, a discount for repeat customers and discounts for subsequent babies from one pregnancy.
If you're looking for a highly experienced, well-accredited team to look after your baby's precious stem cells then look no further.