Cells4Life Umbilical Cord Tissue Storage is an add-on service to any of the cord blood storage plans we offer.
The umbilical cord tissue is a rich source of MSCs and current research has demonstrated that these cells, together with the umbilical cord stem cells from the whole cord blood sample, can form many if not all of the cell types needed for tissue repair and replacement.
A Wider Source and More Cell Types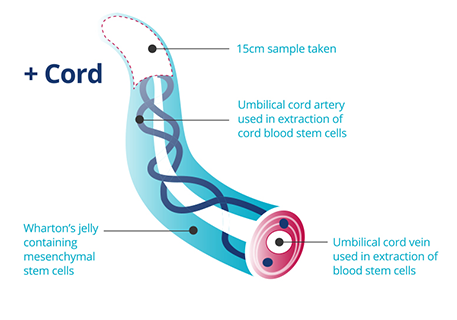 Umbilical cord tissue storage will not only increase the number of MSCs harvested but will also add further cell types not present in the cord blood. Cells4Life ensures that the maximum number of cell types are preserved, providing more opportunities for use of your child's sample now and in the future.
Saving both the cord blood and tissue will help your family be even more prepared and provide more medical options in the future. Cord blood is being used today to save lives and both cord blood and cord tissue are being researched for additional ways they may be able to help treat conditions that have no cure today.
If you are considering cord tissue storage banking, contact MedCells today!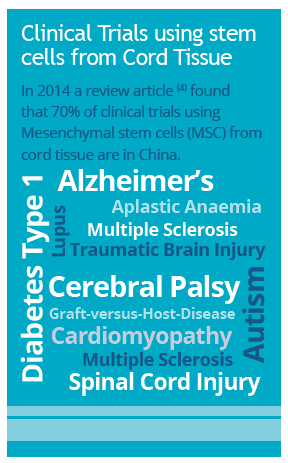 Well informed and well organised team. Explains everything in detail and guides you through entire process. Keeps in touch through emails and regular updates. Keeps you informed about developments in the usage of Cord Blood and what Innovations or researchers are working on. One stop shop for Cord Blood info.
The process with Darryn and his team was so easy and flawless that when it came to collection it went of without a hitch. Highly recommend as the best company to go with.
Best investment and insurance for the family. Nobody should miss out on the opportunity to leverage the future potential of science. Stem cells already has great benefits now but there is surely more to come every year that lies ahead.
So happy we chose them to store our newborn at the time! Detailed information and support given before and after the collection; personalized follow-up letters and emails. The experience made us feel that our baby's u cord and stem cells are in safe and professional 'hands'.