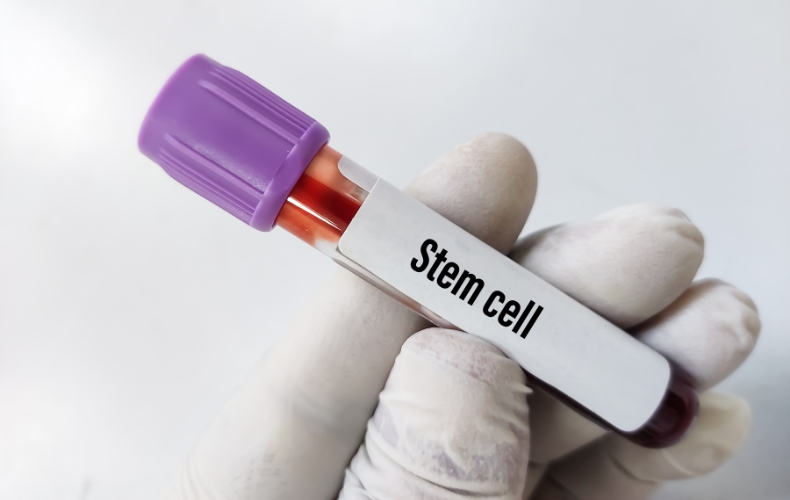 Cord blood transplantation has emerged as a groundbreaking medical procedure, showcasing remarkable success stories that highlight the transformative potential of this innovative therapy. Cord blood, a rich source of valuable stem cells collected after childbirth, has become a vital resource for treating various life-threatening conditions.
Here are some of the most amazing cord blood transplant success stories.
1. Treating Krabbe Disease Using Cord Blood Stem Cells
Erik Haines was suffering from Globoid Cell Leukodystrophy also known as Krabbe Disease. It is a rare disease that affects the growth of the nerve's protecting sheath. The person who has it suffers from limb stiffness, muscle weakness and slow mental development. Erik needs a bone marrow transplant, but the doctors were not successful in finding a match. The doctors were able to find a match in cord blood, but it is still not a perfect match. Erik's father decided to go ahead for the cord blood stem cell transplant. Doctors were skeptical at first, but they proceeded with confidence. Now, Erik lives a healthy and normal life.
2. Cord Blood Transplant to Cure Sickle Cell Anemia
Gabby Carter was suffering from Sickle Cell Anemia. It is a blood disorder that makes the shape of red blood cells change into crescent shape. This blood disorder deprives her body organs of oxygen, increasing the chance of stroke. The donor who's supposed to donate bone marrow stem cells backed out at the last minute and Gabby's family was hopeless. But the doctors found a close match of cord blood and explained how it can be a possible cure. They went through the transplant process and Gabby lives a healthy and normal child life.
3. Cord Blood Stem Cells Saves Girl from AML Leukaemia
Katelyn Bailey has AML as a side effect of the treatment she received for her brain tumour when she was 3 years old. Because of the extensive chemotherapy she went through before, doctors suggested that stem cell transplant was the only treatment option. But none of the family members' bone marrow matched with Katelyn. Doctors eventually got a match for cord blood and proceeded with the transplant.
4. Cord Blood Stem Cells for Chloe
She was a healthy baby when she was born. But soon, her mother started noticing that she couldn't crawl.  Her right fist was always closed tightly, she couldn't hold her bottle and she wouldn't talk or murmur any words. She was diagnosed with Cerebral Palsy which affects body movement and muscle coordination. It is incurable, but doctors have various opinions on its treatment with cord blood stem cells. Chloe's parents found out that Duke University scientists have used cord blood stem cells on a boy which has shown some promising results. They contacted Duke University and started the process on Chloe. After the transplant, Chloe is showing tremendous growth. She can now roll over, she can crawl, and she says her nickname 'Coco'.
5. Cord Blood Transplant to Treat Hurler's Syndrome
In Netherlands, there was a 1-year-old boy who was suffering from Hurler's Syndrome. This condition causes progressive physical and mental deterioration. The cord blood stem cell transplant took place at the University Medical Center, Utrecht. The boy is doing well and is showing tremendous growth.
One can see the benefits of using stem cells from cord blood for transplant, and scientists are focusing their research in using this method to cure more deadly and incurable diseases.
Why is it important that the stem cells for transplant should be a match to the patient?
One reason is to avoid Graft versus Host Disease (GvHD) which is a condition where the body rejects the transplanted stem cells. The number of cells that need to match are 6. Bone marrow transplant only works best with a match of 6 out of 6. But cord blood transplant can work with 5 out of 6 or even 4 out 6.
World Cord Blood Day Conference
You're invited to the Free Online Conference for World Cord Blood Day 2023 on November 15th! Join renowned cord blood experts, including the esteemed Dr. Joanne Kurtzberg, as they delve into cutting-edge topics such as advancements in cancer treatments and regenerative medicine. The conference will shine a spotlight on ongoing clinical trials addressing conditions like cerebral palsy, autism, and spina bifida. Mark your calendar and see you on November 15th! Secure your spot now»
References
Umbilical cord blood used to fight disease
Gabby's Story: Cord Blood Transplant Cures Sickle Cell Disease
Health Check: Cord Blood Saves Girl