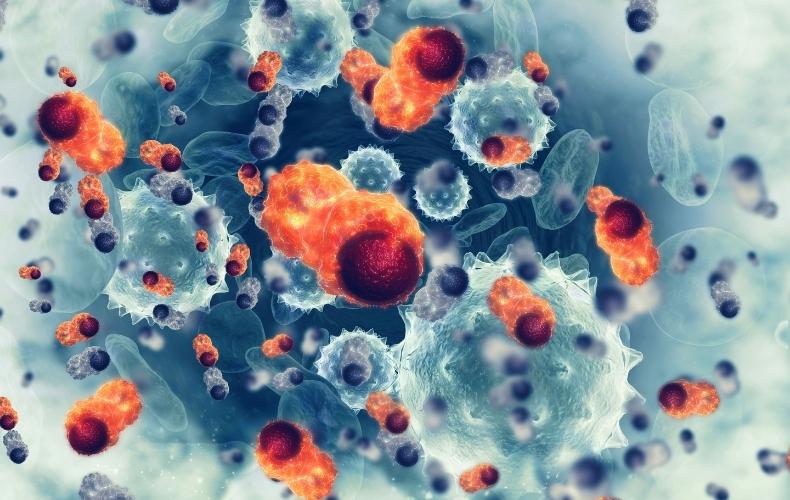 Over the past 30+ years, stem cell therapy has been used to save the lives of thousands of people suffering from life-threatening illnesses. To help you understand the incredible impact of this remarkable form of medicine, here are 5 amazing success stories involving the use of cord blood stem cells to treat cancer.
George Norton, Acute Lymphoblastic Leukaemia
George Norton was just 23 years of age when he was first diagnosed with Acute Lymphoblastic Leukaemia (ALL). This is an aggressive form of cancer that affects the blood and bone marrow.
ALL causes an overproduction of immature white blood cells (lymphoblasts or leukaemic blasts). This overproduction prevents the bone marrow from producing a sufficient number of red blood cells, causing anaemia, infections, and several other symptoms.
Although George initially beat his cancer, he relapsed in 2014. Doctors told him that he would need a stem cell transplant to survive. With the help of the Anthony Nolan charity, he received the transplant within a few months. He is now fully recovered and looking forward to getting on with his life.
Justin, Neuroblastoma
Neuroblastoma is a common childhood cancer that usually impacts the small adrenal glands located on top of the kidneys. Mostly affecting children aged five or younger, it can be treated with a combination of surgery, chemotherapy, and/or stem cell therapy.
Justin's parents were devastated to discover that he was diagnosed with neuroblastoma at just 1 year of age. Over the next 12 months, he endured many rounds of high-dose chemotherapy in an effort to destroy the cancer cells.
Fortunately, Justin's parents had made the decision to store his cord blood stem cells when he was born. Doctors used these cells to restore his body's ability to produce healthy blood cells. He is now a very healthy and happy child living in Hong Kong.
Luke, Chronic Myeloid Leukaemia
Luke had just turned 10 years old when his energy levels began to change. Formerly a fit and active child, he suddenly found himself lethargic. His appetite had also changed and he struggling to eat the foods he normally enjoyed.
His parents noticed other health issues occurring with Luke including fever and frequent occasional vomiting. They took him to a doctor to learn why these health issues had affected their son. He received months of treatments in hospitals across Malaysia.
His doctors eventually discovered that he had Chronic Myeloid Leukaemia (CML). It is an uncommon type of blood-cell cancer caused by a chromosome mutation. It normally affects older adults, so it was unusual for a child to have this condition.
Fortunately, Luke's parents had preserved his younger brother's cord blood stem cells. As a result, Luke was able to receive a cord blood transplant in 2018. He is currently in remission.
Diana Tirpak, Acute Myelogenous Leukaemia and Chronic Leukaemia
Diana Tirpak did not have a good 2007. That was the year she was diagnosed with not one, but two types of leukaemia — Acute Myelogenous Leukaemia and Chronic Leukaemia.
Diana was initially hospitalised for five weeks as she received an intensive regime of chemotherapy treatments. If the therapy didn't work, doctors said she would have less than six months to live.
The cancer was finally put into remission, but her immune system was severely damaged. Her physicians administered a stem cell transplant to restore her body's capacity to generate healthy blood cells and restore immune system function. Thanks to this procedure, she remains in remission today.
Nathan Mumford, Leukaemia
Nathan Mumford was scared when he first received a leukaemia diagnosis in 2004. But his doctors were positive as they began their search for a bone marrow transplant. Unfortunately, they never managed to find a compatible donor.
They decided that the best option would be to look for a cord blood donor. They soon found a cord blood stem cell match from a baby girl. Nathan then received high dose chemotherapy treatments followed by a cord blood stem cell transplant. The treatment was a success and he went into remission.
Cells4Life Cord Blood Samples
Did you know that… more than 40,000 cord blood stem cell transplants have been performed worldwide? Cord blood stem cells are currently being used to treat over 85 medical conditions. And Cells4Life has released cord blood samples for treatment of many conditions including brain injury, autism, cerebral palsy, leukemia, perinatal stroke and diamond blackfan anaemia.
Want to learn more about cord blood banking? Call us now at 04-3116613 or send an email.
Sources:
https://www.dailymail.co.uk/health/article-7674229/Patients-reveal-reaped-remarkable-benefits-stem-cells.html
https://www.pressreader.com/philippines/the-philippine-star/20140210/281681137769239
http://edition.cnn.com/2010/HEALTH/03/01/cord.blood.marrow.minorities/index.html
https://www.youtube.com/watch?v=ooH6GbGKVTw
https://www.cordlife.ph/en/cord-blood-success-stories
{{cta('a30cec0a-5bde-4167-9d35-9d42b560ca18')}}