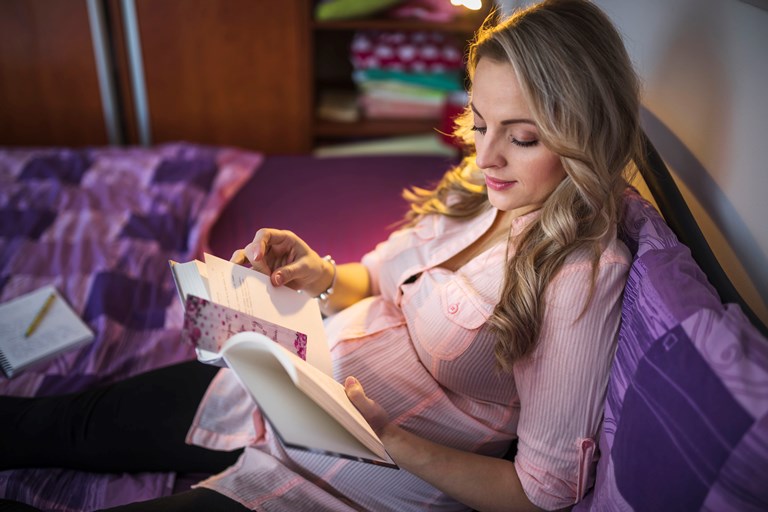 Congratulations on your pregnancy! What an exciting time. Whether you've had a baby before or not, it's important to ensure you have a few of the necessities to make life easier and more comfortable. Here is a list of our 12 must-have items for pregnant women.
1) Body pillow
As your tummy expands, getting to sleep and having a restful night's sleep is going to become increasingly more difficult. Purchasing a good body pillow can help to alleviate discomfort throughout the night.
Read More: Guide to Sleeping Well During Pregnancy
2) A good body lotion
Ideal for when you start to get aches and pains, particularly in your back. Get your partner to give you a massage to help alleviate the tension in your muscles.
3) Ginger
Ginger is great for helping to deal with that nauseas morning sickness. Try adding it to your food or simply nibbling it when you feel really bad.
Read More: Guide to Food Safety and Foods to Avoid During Pregnancy
4) Stretch mark oil
It's good to start early and have this to hand for when your bump starts to get bigger. Stretch mark oil can help keep your skin healthy and prevent stretch marks appearing.
5) Parenting/childbirth books
Understanding what's happening to your body, your baby and preparing yourself for the birth can go a long way to reassuring you and will also help you feel much more prepared. Additionally, reading books about your pregnancy will also help you to understand any warning signs to look out for as well as what you should and shouldn't be doing.
6) Comfortable loungewear
After a long day at work, you're going to want to change into something that's comfortable and ensuring you have the appropriate loungewear available is the ideal way to relax and unwind.
7) A journal
Keeping a pregnancy journal can be a very useful tool. Jotting down your thoughts, emotions, ups and downs can help you to deal with the constant fluctuations in your moods and hormones but also allow you to feel closer to the little one growing inside you.
8) Belly support band
As well as being able to help you get a few more weeks out of your jeans, a good belly band will also offer some crucial back support to help alleviate aches and pains. This is vital if you're spending all day at work.
9) Maternity bra
As well as purchasing a maternity bra, you're also going to need a night time bra to help provide support. Your breasts are likely to be feeling more tender and are therefore going to need additional support.
10) Waistband extender
Before moving on to maternity jeans and other maternity clothing, using waistband or bra extender to get a little more wear out of your current clothes. These are ideal in the early stages of your pregnancy.
11) Comfortable footwear
As your bump grows, the strain on your feet and ankles will increase. Ensuring you're wearing comfortable flat footwear on a day to day basis is important. Perhaps also think about getting some comfy slippers for when you're at home.
12) A soft toothbrush
Pregnant women are more susceptible to gum disease with the hormonal changes your body is now going through. Swap your normal toothbrush for a soft-headed one and be sure to clean your teeth thoroughly to keep your mouth healthy.
Resources:
https://www.babble.com/pregnancy/pregnancy-must-haves-products-maternity-clothes-bras-body-pillows/
http://mommyuniversitynj.com/2015/01/13/10-things-every-pregnant-woman-must-have/
https://www.babycenter.com/0_pregnancy-shopping-checklist-first-trimester_5678.bc
http://www.urbanmommies.com/20-top-pregnancy-essentials/