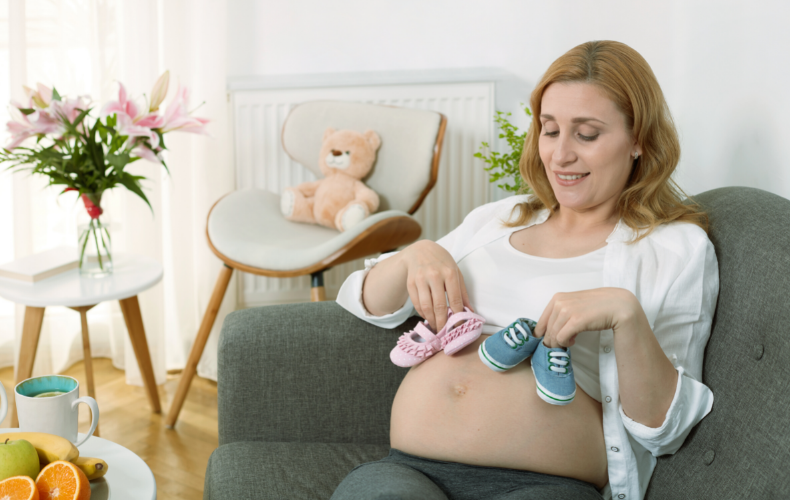 Saving the cord blood for your newborn baby is pretty straight-forward but what if you're having twins? The process of cord blood banking for twins is as easy as doing it for one baby. Here are the simple steps to remember when signing up to cord blood banking for your twins.
1. Contact one of our Cells4Life cord blood specialists to sign up.
When cord blood banking for twins, you will only need to fill-out a single Storage Agreement and we'll hand you 2 cord blood collection kits that you will bring to the hospital on the day of your delivery. Make sure that you inform your doctor or midwife in advance about your decision to collect the cord blood samples of both your babies, so they perform the collection at the time of birth.
Want to know more about the basics of cord blood banking? Get our FREE eBook »
2. On your delivery day, after confirming that you and your twins are in good condition, the doctor or midwife will start the cord blood collection.
Cells4Life cord blood collection kits are labeled, and they include a booklet that shows the step-by-step instructions on how to perform the collection properly. Every Cells4Life cord blood kit has a specialised built-in cooling device (Nano-cool) that helps maintain the cord blood sample viability during transport to the lab for processing.
Read More » The Importance of Cord Blood Collection Kit in Cord Blood Banking
3. Once the cord blood samples are collected, contact us again so we can assist you in booking for the courier pick-up.
Once your doctor or midwife is done with the collection, and the cord blood samples are properly packed and sealed, you can call the Cells4Life cord blood specialist assigned to you or you can also call our main office directly at +971 4 3116613 and we will assist you in booking for the courier pick up. The cord blood samples will be shipped to our lab in the UK for testing and processing.
Our contact details in UAE and other Middle East Regions »
4. Once the samples arrived at our UK Lab, we test them immediately.
The initial sample testing results will be sent to you via email and SMS usually within 5-7 days after the samples are received at the lab. More testing will be done after the initial one and after around 4-8 weeks, the official testing certificate is released detailing the full results of your samples. We normally send your documents via courier, or they are delivered personally by our representative to your preferred location.
5. We keep in touch with you regularly by sending you the latest stem cell news and other related updates.
To help you keep up to date with the latest stem cell and industry-related news, we send you a monthly email newsletter. We also send company announcements from time to time. If in case you have changed your contact details or have moved to a new location, please let us know so we can update your records accordingly. It is important that we have your updated contact details if in case we needed to contact you regarding your sample in the future.
WATCH VIDEO: HOW CORD BLOOD BANKING WORKS
Do you need more information on how to do cord blood banking for twins? Call us now on +971 4 3116613 or send us an email inquiry.
{{cta('7d7cc8da-ed20-48a8-8ef3-e2429767260f')}}